---
2018 Chef's Hall Of Fame Inductees
---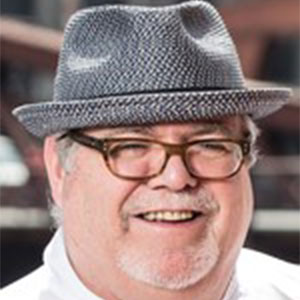 Chef John Hogan ~ Chef of the Year
Throughout his 30-plus year career, John Hogan has cooked in Chicago's most notable kitchens. But his love of food began as a child, watching his mother prepare dinner. In his teens and early 20s he would dine at Chicago's finest French restaurants and recreate the meals at home. After graduating from Dumas Pere L'Ecole de la Cuisine Francaise, Hogan held posts at Everest, Le Perroquet, L'Escargot, and Park Avenue Café.
He gained city-wide recognition at Kiki's Bistro and then national attention for Savarin, which earned a spot on Travel + Leisure's "America's Top 50 Restaurants" list, as well as "Best New Restaurant" in 1999 from Chicago Magazine, and "Best Restaurant" by Esquire. In 2001, Hogan joined Glenn Keefer at Keefer's as executive chef, making Playboy's "Top 10 Steakhouses" list and earning recognition from Food Network for Chicago's best steak. Presently, Hogan is executive chef of Tony Mantuano's River Roast.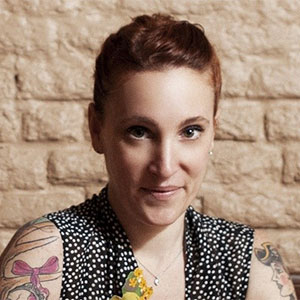 Chef Mindy Segal ~ Pastry Chef of the Year
Mindy Segal opened HotChocolate Restaurant in 2005 after years of dedication to her craft and working in some of Chicago's finest restaurants including, Ambria, Charlie Trotter's, Marché and MK. In 2012, Mindy was awarded the prestigious James Beard Foundation Award for "Outstanding Pastry Chef" after receiving 5 nominations in previous years.
Her best selling cookbook "Cookie Love" was released in the Spring of 2015.
In 2016, Mindy partnered with Cresco Labs, Illinois' largest cannabis cultivator. She is now giving back to those suffering from chronic conditions by reinventing the cannabis-infused sweets industry with her new product line. For more information please visit www.mindysedibles.com
Chef Segal has appeared on The Today Show, The Martha Stewart Show, The Food Network and in Food & Wine, Bon Appétit, and The New York Times.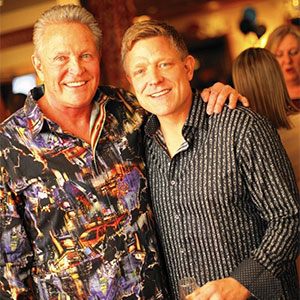 Fred Hoffmann ~ Industry Leader
Fred Hoffmann has owned and operated some of the largest and most successful restaurant and nightlife properties in the Chicago area for over four decades. Starting with a single neighborhood bar on North Avenue in Chicago, Fred built the Snuggery group of 7 locations in the 1970s and 80's. The Snuggerys perfected the concept of a bar/restaurant, which was not only for quality dining but dancing and socializing all night long. The Snuggerys came to symbolize Chicago nightlife through the 1980s, hosting celebrities, major media events, corporate and private parties. Mr. Hoffmann's pioneering use of music videos and technology landed the Snuggery in a Time Magazine cover story. There was even an annual outdoor music festival: "SnugFest."
As the 80s drew to a close, Fred purchased the landmark Chicago Historical Society building in Chicago's River North neighborhood. The building had housed the Limelight Nightclub for the prior 3 years. At the time, River North was an un-gentrified neighborhood of artists lofts and commercial buildings, with a smattering of restaurants and bars. After a multi-million dollar remodeling Excalibur opened in October of 1989 as a massive 30,000 square foot entertainment complex, containing multiple nightclubs. As River North grew into Chicago's premiere dining and entertainment district, Excalibur reigned for 25 years as the largest and most successful Chicago nightlife destination, and the largest non-hotel private event facility in the City. At Excalibur, Mr. Hoffmann continued to attract celebrities and news making events. Excalibur hosted all of the official Chicago Bulls Championship Parties throughout the 90s, and scores of marquee entertainers including Prince, who performed at the club in 1999 and frequently visited in the years to follow. Prince gifted Excalibur with a custom purple felt covered pool table in thanks for the hospitality over the years.
Always ready to experiment and update, in the 90's Mr. Hoffmann re-invented all the Snuggerys as updated concepts, melding elements including a wide range of dining trends, live music, exclusive "velvet rope" lounges, video, sports bars and unique amenities for public spaces, including two restaurants inside Chicago's Union Station. The A-List performers at his nightclubs in the 2000's included Lady GaGa, Bruno Mars, Paul Oakenfold, Michael Bolton and dozens of other marquee names.
During this period, Mr. Hoffmann developed Moretti's Ristorante and Pizzeria, which currently has eight locations with two more currently under construction. This fast growing restaurant concept offers a full Italian menu for dine in, delivery, take out, catering and private events, as well as large bars with full video coverage for sports viewing, and large outdoor patios.
Fred Hoffmann and his son Mark currently own and operate 19 hospitality locations in the Chicago area, with several more in development. Fred's younger son Dean is completing his education and will be joining the family business as well.
Mr. Hoffmann is also an active commercial real estate developer, having owned most of the buildings housing his restaurants over the years. He operates Hoffmann Development Group which builds multi-use projects across the Chicago area.
---
2017 Chef's Hall Of Fame Inductees
---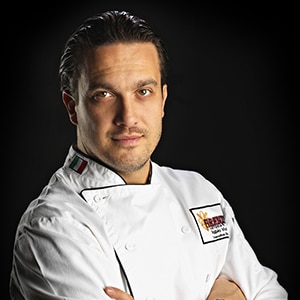 Chef Fabio Viviani ~ Chef of the Year
Chef Fabio Viviani has possessed a passion for food since his childhood growing up in Florence, Italy. At age 11, Viviani worked nights at a local bakery (since he was too young to officially join the staff) and, during his teenage years, held several positions in the restaurant industry, even serving under the mentorship of Simone Mugnaini, an iconic figure in the Italian restaurant industry. Between his training in Italian and Mediterranean cuisine at IPSSAR Saffi and working with culinary luminaries such as Simone Mugnaini, Alessandro Panzani and Saverio Carmagini, Viviani owned and operated five restaurants in Florence, a Farm House and two nightclubs by the time he was 27. Although a well-respected businessman in Italy, he was ready for a change and moved to Ventura County, CA where he opened Café Firenze in Moorpark.
Teaming up with one of Chicago's most innovative restaurant consulting groups, Dine|Amic, Viviani went on to open Siena Tavern in Chicago in 2013 where it received accolades from Michigan Avenue and Chicago Tribune, to name a few. 2014 saw the debut of Mercato by Fabio Viviani, a quick service Italian concept in Chicago and the launch of Fabio Viviani Wine Collection. Additionally, Viviani opened his new steak restaurant, Prime and Provisions, as well as Bar Siena, both in Chicago in 2015. In January 2016, Fabio also opened Osteria by Fabio Viviani at LAX's Delta Terminal.
Perhaps best known for his television debut on Bravo's hit reality series "Top Chef" – earning the "Fan Favorite" title – his on-screen appearances have propelled him to become one of the fastest growing household names in the country. In addition to competing in Bravo's "Top Chef All Stars" and starring in the spinoff, "Life After Top Chef," Viviani has appeared is a recurring guest on television shows such as Good Morning America, The Rachael Ray Show, The Talk, The Chew, Ellen, Good Day LA, and Access Hollywood.
He has hosted regular spots on QVC channel with various kitchen appliances and products and was also the host of the Telly and Webby award-winning web series Chow Ciao! on Yahoo!, one of the top 10 lifestyle and food shows on the internet.
Off screen, Viviani is a regular headliner at global food events and festivals, has his own line of ceramic cookware, Co-Branded Signature Series Aeternum Evolution and is a proud endorser of beloved brands such as Bialetti Cookware and Bauli authentic Italian baked goods. He has authored three successful cookbooks: Café Firenze Cookbook, New York Times Best-Seller Fabio's Italian Kitchen and Fabio's American Home Kitchen, released in the fall of 2014. Recently, Viviani started the Know-How Leadership Academy, where he shares tips and advice to young entrepreneurs and also connects with them through his own digital magazine, Know-How Magazine.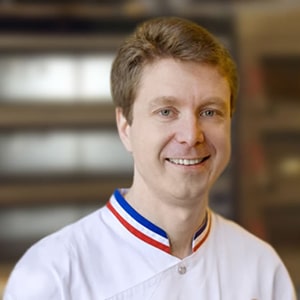 Chef Sébastien Canonne ~ French Pastry School ~ Pastry Chef of the Year
The impressive career of Chef Canonne began with both culinary and pastry apprenticeships; one of which was under the legendary pastry chef Gaston Lenôtre, in Paris. After several years spent with Mr. Lenôtre, his path brought him to work at the following world-renowned establishments: The Côte Saint Jacques in Joigny, Burgundy, France; the Beau Rivage Palace in Geneva, Switzerland; the Hotel Euler in Basel, Switzerland; the Palais de L'Elysée for French President François Mitterrand in Paris, France; and the Ritz-Carlton Hotel in Chicago, Illinois. These experiences led Chef Canonne thereafter to teach and consult in numerous of the most prominent properties and companies worldwide, such as the Ritz-Carlton and Four Seasons Hotels and Resorts companies, the Raffles Hotel in Singapore; and the Atlantis Hotel in the Bahamas.
In 1995, Sébastien Canonne, along with Jacquy Pfeiffer, founded The French Pastry School where they and their whole team are devoted to imparting excellence. Today, The French Pastry School is considered one of the leading pastry institutions in the world. Sébastien Canonne is presently the Academic Dean for Faculty & Programs.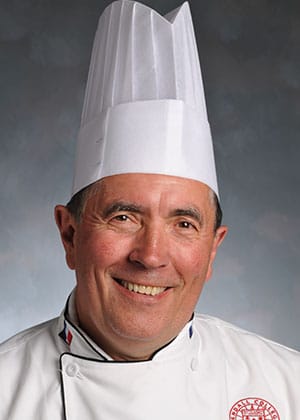 Chef Pierre Pollin ~ Kendall College ~ Chef Legend
Born 3/7/1947 in St. Pierre la Riviere (Normandy) France into an agricultural family. Parents raised dairy cattle, and apples for Cider and Calvados. First began working in kitchens in 1966. Earned his C.A.P. de Cuisine in 1968 and Brevet Professional de Cuisine in 1974. Worked at Hotel Royal Monceau, Lucas Carton, and Maxim's in Paris, before going to Madrid, Spain to assist in opening Maxim's in Madrid. Also worked in London.
Emmigrated to USA in May of 1974 to work at Le Titi de Paris in Palatine. Met his future wife Judith and purchased the restaurant in January 1978. Moved the restaurant to Dundee Road in Arlington Heights in November 1987. In July 2004, sold Le Titi to a key employee and his wife. During his time as chef/proprietor of Le Titi, Pierre garnered many awards and accolades (Ivy Award, DiRoNA, Mobil Four Diamond Award).
After retiring from the restaurant business, Pierre began teaching as an adjunct culinary instructor at Kendall College, and still enjoys teaching and mentoring students and chefs in the culinary field. Pierre has two children, and three grandchildren. He is a beekeeper, keeps a koi pond, gardens organically, and loves bicycling, alpine skiing and motorcycling.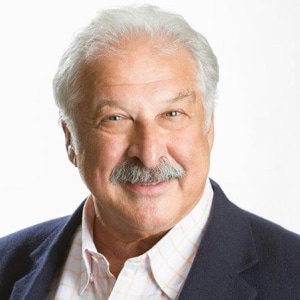 Jim Kallas ~ Eurest Dining Services ~ Industry Leader
Over the past 25 years, Jim Kallas has held a number of management positions within Eurest on both region and division levels. Currently as Central Division President, Jim's sphere of responsibility includes Café and Staff dining rooms for many of the Fortune 500 companies of America with operations reaching several states across the United States. He manages over 450 staff dining rooms with revenues in excess of $400 million.
Jim began his career in foodservice in the Chicago area and the eight years prior to his career with Compass Group he was involved in the resort and restaurant industry on Hilton Head Island in South Carolina.
Kallas is a proud member of the Washburne Culinary Institute Advisory Board and Vice Chairman of the Illinois Restaurant Association. His philanthropic work centers on the Cystic Fibrosis Foundation and Aspire of Illinois organization as a member of the board. He is also a member of the Society for Hospitality and Foodservice Management, Union League Club, Les Amis d'Escoffier and Disciples Escoffier International USA.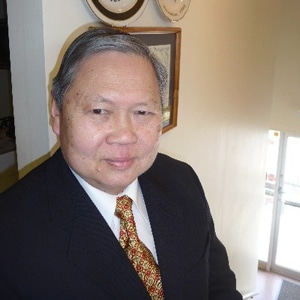 Charlie Mok ~ Appetizer Company ~ Industry Legend
Charles Mok is an entrepreneur and member of the American Academy of Chefs the Honor Society of The American Culinary Federation. Charles learned the fundamentals of fine food preparation and presentation at the Washburn Chef Training School in Chicago. He performed his art while serving as the executive chef of exclusive clubs and luxury restaurants across Chicago. Charles reputation for excellence led him to author two books, Practical Hors D'oeuvres and Canopy Art, and also Salad and Dessert Art. These books were among the first of their type designed to help service personnel understand standardized presentation and production for upscale, high volume foodservice operations.
In early 1970 Charles and his business partner (armed with $1000.) started Restauranic, an upscale appetizer and specialty food manufacturing company which served major hotels, clubs and caterers throughout the United States, Canada, the UK and parts of Asia. This endeavor became so successful, it was acquired by a Fortune 500 company in 1995. While most would retire after achieving such success, Charles continued to pursue his passion, and launched a new company in 2010 Called Yens Foodservice/Dreamers Gourmet. This company offers various unique food products for the foodservice industry. This internet based business now distributes product across America, Canada and Saudi Arabia.
Charles plans to continue to hone his craft and develop new items for our industry, giving chefs new creative ways to serve product to their guests.
---
2015 Chef's Hall Of Fame Inductees
---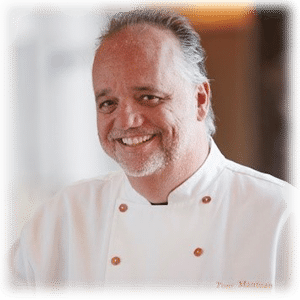 Chef Tony Mantuana ~ Spiaggia ~ Chef of the Year
James Beard Award winner Tony Mantuano is an influential culinary force, a chef who has been on the ground floor of defining true Italian cuisine in the United States.
In addition to his role as chef-partner at Spiaggia, Mantuano is the chef-partner at River Roast, situated on the Chicago River; Bar Toma, an Italian neighborhood pizzeria and bar; Terzo Piano, a Mediterranean-inspired restaurant at The Modern Wing of the Art Institute of Chicago; and he is the owner of Mangia Trattoria, a classic Italian restaurant in his hometown of Kenosha, Wisconsin.
Mantuano is a recipient of the James Beard Foundation Award for Best Chef Midwest and the Chicago Tribune's Good Eating Award, which honors achievement in the food and restaurant industry.
Outside of the kitchen, Mantuano is often recognized for his participation on Season Two of Bravo's Top Chef Masters.
His other projects include cookbook collaborations with Cathy Mantuano, a wine expert and former manager of Spiaggia. The husband and wife team authored "The Spiaggia Cookbook" and "Wine Bar Food."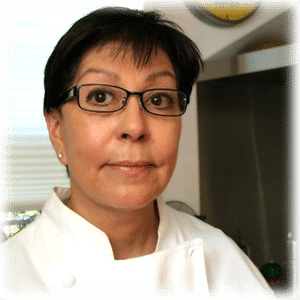 Chef Judy Contino ~ Bittersweet ~ Pastry Chef of the Year
Judy Contino is an award winning pastry chef with over 30 years of experience at the highest levels of Chicago's culinary industry.
Contino took her first cooking position in 1983 as an assistant Pastry Chef at Ambria. She then moved on to become the Pastry Chef at Printer's Row. Only to return to Ambria in 1986 as there head pastry chef; and became part of the team that won Ambria a coveted Four Star rating.
In 1992, after a few years as Lettuce Entertain You's corporate pastry chef; it was time for her to make a move and start her own success with Bittersweet Pastry Shop and Café. Bittersweet specializes in the exquisite modeling of the Baker's Art.
Judy Contino whom started as a self-taught baker, was then named "Women Pastry Chef of the Year" in 1992; and New Women's Magazine's top ten Women cooks in 1996.
Bittersweet has now been open 16 years and has been named "Best of Chicago" pastry shop, in Chicago Magazine. With a business that continues to grow with the year's, and is always flourishing with new ideas from Contino's creative imagination. Judy Contino has showed us that she is truly doing just was she meant to do.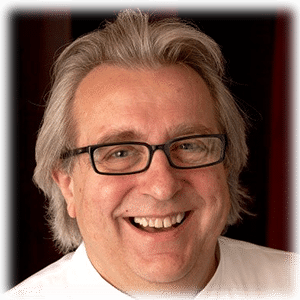 Chef J Joho ~ Everest / Paris Club ~ Legendary Chef
CHEF · PROPRIETAIRE
EVEREST, CHICAGO
EIFFEL TOWER, LAS VEGAS
PARIS CLUB, CHICAGO
BRASSERIE JO, BOSTON
A French awakening is happening in River North. Internationally-acclaimed French Chef Joho and RJ and Jerrod Melman have teamed up to introduce the highly-anticipated Paris Club in Chicago's popular River North neighborhood. The trio has set out with a goal of serving up approachable French fare in a casual, urban setting that appeals to a new generation of diners. With an emphasis on plates to share and their spin on updated classics, the Melman brothers and French powerhouse Chef Joho (Everest, Eiffel Tower, Brasserie JO Boston) have assembled an impressive culinary team of some of the most respected names in French dining. With an emphasis on plates to share and their spin on updated classics, the Melman brothers and French powerhouse Chef Joho (Everest, Eiffel Tower, Brasserie JO Boston) have assembled an impressive culinary team of some of the most respected names in French.
Just above the Strip on the 11th floor of the Paris Las Vegas' Eiffel Tower replica, Chef Joho's Eiffel Tower Restaurant offers the city's premier French cuisine, breathtaking views of the Las Vegas strip, and is regarded as the crown jewel in Paris La Vegas' collection of restaurants.
Known the world over for having made an indelible mark on the culinary world with his exquisite personal cuisine, Chef Joho humbly entered the profession as a 6-year-old, peeling vegetables in his aunt's restaurant kitchen. His rise to international success began on the 40th floor of the Chicago Stock Exchange with, what is now one of the world's premier dining rooms, Everest. Today, his establishments across the country set standards for dining and win accolades at every turn.
Chef Joho's formal training began as a 13-year-old apprentice for Paul Haeberlin of the acclaimed L'Auberge de L'Ill in Alsace, France, and continued in kitchens in France, Italy and Switzerland. By the age of 23, Joho was the sous chef at a Michelin three-star restaurant where he commanded a 35-person staff. It was while he was studying at the Hotel Restaurant School in Strasbourg that Joho immersed himself in the hotel and restaurant business, as well as the arts of pastry, cheese and wine.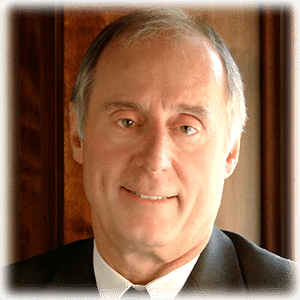 Stephen J. Lombardo, Jr. ~ Partner, Gibsons Restaurant Group ~ Industry Leader
A savvy entrepreneur with an unyielding sense of community, Steve Lombardo has helped shape Chicago's hospitality landscape for over 40 years. He graduated from Saint Joseph College in 1964 with a degree in marketing. From 1964 to 1968, Lombardo served as an officer in the United States Army where he managed a system of twenty Officers' Clubs. Since 1969 he has founded and operated such successful businesses as BBC Bar & Disco, Hot Spurs Restaurant, and Sweetwater Café in Chicago in, as well as Jubilation Bar & Restaurant in Las Vegas.
In 1989 Steve, along with business partner Hugo Ralli, opened the doors to Gibsons Bar & Steakhouse on the iconic Rush Street in the space which use to house Mister Kelly's; followed by "sister" restaurant, Hugo's Frog Bar & Fish House in 1997. Today, Gibsons Restaurant Group includes four restaurant concepts (Gibsons, Hugo's, LUXBAR, and Quartino) with eight total locations in Chicago and its surrounding suburbs. Gibsons Restaurant Group is the only restaurant group in the country to feature its own USDA certification. USDA Gibsons Prime Angus beef is breed specific and raised on sustainable farms in the Upper Midwest. In May of 2014, Gibsons Bar & Steakhouse celebrated its 25th anniversary at its flagship Rush Street location and it is evident that Gibsons continues to be the spot to "see and be seen". Steve, Hugo and Gibsons Restaurant Group have been credited with raising Chicago's dining scene in the national consciousness with their unyielding dedication to hospitality, quality, and value.
Steve and his wife, Peggy, are actively involved with several charities and organizations throughout the Chicagoland area. Steve is passionate about these causes as well as his work at the restaurants. On the rare occasions when he can get away, Steve enjoys spending time with his family at his home on Lake Geneva in Wisconsin.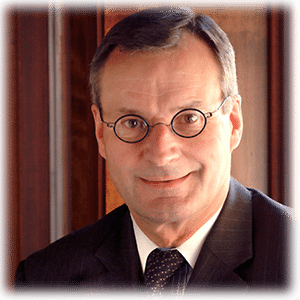 Hugo Ralli ~ Partner, Gibsons Restaurant Group ~ Industry Leader
Hugo Ralli, an experienced restaurateur, has been involved in the food & beverage business for more than 50 years. Hugo graduated from Eton College (Windsor, England) in 1958 and Ecole Hoteliere De La SSH., (Lausanne, Switzerland). He worked in Food & Beverage Management for Sonesta Hotels in Connecticut and Washington, D.C. from 1964-1970; served as Director of Food & Beverage for Pan American World Airways from 1970-1977; as Managing Director of Tavern on the Green in New York City from 1977-1982; as Vice President of Food & Beverage for John B. Coleman & Co. from 1982-1983; as President of Dial Corporation – Restaura SA in Brussels, Belgium from 1983-1986; and as President & CEO of Dial Corporation-Faber Enterprises in Chicago, Illinois from 1987-1988.
In 1989 Hugo, along with business partner Steve Lombardo, opened Gibsons Bar & Steakhouse in Chicago. Gibsons was opened in the space that once was the iconic Mister Kelly's. In 1997 they opened Hugo's Frog Bar & Fish House – now Chicago's premier seafood restaurant – next door to Gibsons. Over the next decade, Hugo & Steve continued to grow Gibsons Restaurant Group, which today includes four restaurant concepts (Gibsons, Hugo's, LUXBAR, and Quartino) with eight locations in the Chicagoland area. Gibsons Restaurant Group is the only restaurant group in the country to be awarded its own USDA certification – USDA Gibsons Prime Angus. Hugo, Steve and Gibsons Restaurant Group have been credited with raising Chicago's dining scene in the national consciousness with their unyielding dedication to hospitality, quality, and value.
Hugo and his wife, Heidi, are passionate about many animal and children's charities. When the Ralli's are able to get away, they spend time with their family and dog Quinn at their home in Charlevoix, Michigan.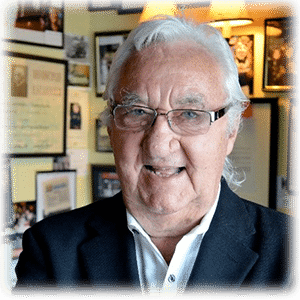 Georges "Kiki" Cuisance ~ Kiki's Bistro ~ Industry Legend
"Kiki" came to Chicago 50 years ago and began his restaurant career at Maxim's de Paris gendrestaurant world have given Chicago two fine dining establishments that have achieved the highest acclaim. He opened the legendary LeBordeaux on Madison Street in the loop on January 1, 1969. LeBordeaux had an authentically French, dreamlike quality in a subterranean atmosphere providing an escape into another world and attracting a unique blend of clientele.
Kiki's Bistro was opened in 1990 and with 25 years at 900 N. Franklin, he has established a reputation as THE "Renaissance" man of River North. Kiki's Bistro has been recognized for its authentic French fare by Zagat, Chicago Magazine, Chicago Sun Times and the Chicago Tribune, among others. Kiki's Bistro enjoys an international reputation and has a loyal following to this day. The bistro is an ideal location for special events and gatherings with a capacity of 150 customers. The wine list is truly superb and well-priced.
Richard M. Daley, former Mayor of the City of Chicago proclaimed Georges "Kiki" Cuisance Day in recognition of his many accomplishments and for creating and sustaining an authentic French bistro of the highest quality and outstanding customer service in a comfortable setting. Kiki has been a fixture in Chicago and has established his own "landmark status" and he has held an international reputation for his famed and very French restaurants.
Kiki's Bistro is located at 900 N. Franklin and in a ceremony on Bastille Day, July 14, 2010, the corners of Franklin & Locust were renamed "Rue de Kiki" to commemorate Kiki's contribution to River North and the neighborhood.
---
2014 Chef's Hall Of Fame Inductees
---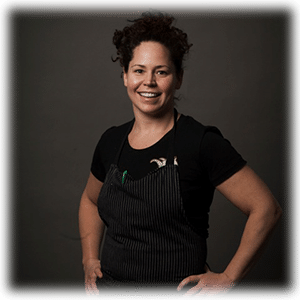 Chef Stephanie Izard ~ Chef of the Year
Stephanie Izard, James Beard "Best Chef: Great Lakes," and Food & Wine "Best New Chef" is the Executive Chef/Partner of two Chicago restaurants, Girl & the Goat and Little Goat.
A 2011 James Beard "Best New Restaurant" nominee, Girl & the Goat has been praised by high-profile publications such as Saveur, New York Times, Food & Wine, Better Homes and Gardens and others. Little Goat, Stephanie's highly successful follow-up to Girl & the Goat, encompasses a diner, coffee shop, bread shop and bar. An outpost of Little Goat Bread opened at the Chicago French Market in Spring 2013.
Izard was the first woman to win Bravo's Top Chef (Season 4/2008) and is the only winner of the original version of the show to take the title of "Fan Favorite." Among other recent accolades, Stephanie was appointed to the Macy's Culinary Council and was named celebrity chef of "CMT Artists of the Year."
Stephanie is a graduate of the University of Michigan and the Scottsdale Culinary Institute and has worked in some of the most respected kitchens in Chicago including La Tache, Spring and Vong. She previously owned the highly-acclaimed restaurant Scylla, which she sold just prior to appearing on and winning season four of Bravo's "Top Chef." Izard's first book, "Girl in the Kitchen," was released in the fall of 2011 (Chronicle). Izard also has a newly launched product line called "The Flavor, By Stephanie Izard," consisting of sauces and rubs available for purchase for the home cook.
More information on Stephanie can be found at www.stephanieizard.com or follow her on Twitter @StephAndTheGoat.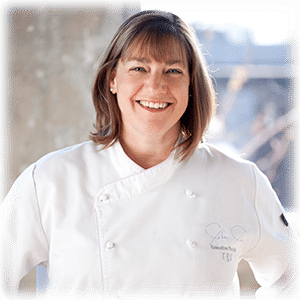 Chef Gale Gand ~ Pastry Chef of the Year
Chef Gale Gand is a nationally acclaimed pastry chef, restaurateur, cookbook author, television personality, teacher, entrepreneur, and mother. Chef Gand has been recognized as Outstanding Pastry Chef of the Year by The James Beard Foundation and by Bon Appetite magazine.
Gale's latest restaurant project, Spritz Burger, is a collaboration with The Hearty Boys, (Dan Smith and Steve McDonagh) who won Food Network's reality competition "The Next Food Network Star", season 1. The menu features vintage seltzer cocktails, house-made sodas including Gand's cinnamon-ginger-vanilla root beer, grass-fed burgers, and desserts by Gale. Spritz Burger serves dinner Tuesday through Saturday with a fabulous brunch on Sunday and is an urban n0-reservations joint that's family friendly, fun, and modern. It opened in Feb of 2014, in the Lake View neighborhood on the north side of Chicago.
For 8 years, Gale hosted the Food Network series "Sweet Dreams," the first nationally televised all-dessert show anywhere. Gale has made appearances on "The Martha Stewart Show," "Oprah," "The Dr. Oz Show," "Baking With Julia" (Child), "Good Morning America," "The Rachael Ray Show" and "The Today Show." She competed on "Iron Chef America" and has been featured as a celebrity judge on "Food Network Challenge," "Last Cake Standing," "Top Chef" and "Top Chef Just Desserts."
Gale is the founding pastry chef and partner of the beloved Chicago restaurant Tru, opened with long-time culinary partner Chef Rick Tramonto and restaurateur Rich Melman in 1999. Tru quickly became a sensation among Chicago's fine dining community and has earned ecstatic praise from reviewers, receiving accolades from the James Beard Foundation; the Michelin, Mobil and AAA guides; Relais Gourmand; Wine Spectator magazine; and was named Chicago's Best Restaurant by Chicago Magazine. Prior to opening Tru, Gand and Tramonto earned increasing acclaim at their Chicago area restaurants Trio and Brasserie T, and at Stapleford Park, an historic country house hotel near Melton Mowbray in Leicestershire, England, where in 1991 Tramonto and Gand became the first American chefs to earn a Michelin Red M.
Gale is a prolific cookbook author with eight titles to her credit, including her most recent "Gale Gand's Brunch!," released in 2009 and her next book, "Gale Gand's Lunch!" to be released in April 2014. Earlier titles (written with Rick Tramonto) include: American Brasserie (1997); Butter Sugar Flour Eggs (1999); and Tru: A Cookbook from the Legendary Chicago Restaurant (2004). More recently, Gand authored Just a Bite (2001); Short and Sweet (2004); and Chocolate and Vanilla (2006).
Gale also produces her own artisan root beer, "Gale's Root Beer," which is available nationally. And each year in the spring months, Gale and her son Gio supply local restaurants with wild ramps foraged from wooded areas near their suburban Chicago home.
Gale was the Chef in Residence in 2011 and 2012 at Elawa Farm in Lake Forest, Illinois, a beautifully preserved and restored early 20th century "gentleman's farm" that is now home to an organic community garden, an ecological learning center, and a meeting space for community activities and private events. Gale continues to host a series of cooking classes in the Elawa farm kitchen, including ingredient driven Master Classes and a Kids in the Kitchen Classes.
In addition, Chef Gand frequently teaches, speaks, and does cooking demonstrations and book signings at the Chicago Botanic Gardens, local elementary and high schools, public libraries, temples and churches, book shops, farmers markets, and myriad other locations around the Chicago area. Gale also appears frequently at national and international Food and Wine festivals such as The Epcot Food and Wine festival at Disney World, The Aspen Food and Wine Classic, The World Gourmet Festival in Bangkok, The San Diego Food and Wine Festival, Pebble Beach Food and Wine festival, etc. In the summer of 2013 Gale was the guest chef for 2 weeks on A-Rosa's Rhone River Cruise through the south of France.
In the summer of 2008, two of Gale's desserts were featured at the USA House at the Beijing Olympics. In 2011 Chef Gand was chosen by Mayor Daley to create the desserts for Chicago's welcome dinner for China's President Hu in 2011. Gale participates in many national and local charities. In 2010 and 2011, she was a mentor in First Lady Michelle Obama's Chefs Move to Schools initiative, which helps fight childhood obesity through nutritional education.
Gale holds a Bachelor of Fine Arts degree from the Rochester Institute of Technology, majoring in silver and gold smithing, and attended culinary school at La Varenne in Paris. Gale's father Bob and brother Gary are both professional musicians, and Gale performed frequently with them as a child in the Gand Family Singers including at Disney Land, University of Chicago Folk Festival, Ozark Folklore Center, Expo 67 in Montreal, and the 1973 World's Fair in Spokane Washington. She resides in Riverwoods, Illinois with her husband, Jimmy Seidita, son Gio (17), twin daughters Ella and Ruby (9).
For the latest information about Chef Gale Gand, visit www.galegand.com.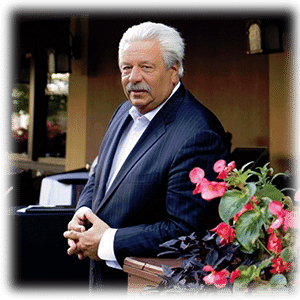 Phil Stefani ~ Industry Leader
Born and raised in Chicago, Phil Stefani started his career as the owner of Travel Associates, which he continued for thirty years until 2002.
The Phil Stefani Restaurant & Signature Events Group success story began in 1980 when Phil opened Stefani's on Fullerton Avenue. With great popularity came expansion, and the opening of Lino's, and four Tuscany restaurants. All of these restaurants serve authentic Northern Italian cuisine. Cooking styles vary according to the chefs, who are primarily native Italians. Over the past thirty plus years, Phil Stefani Restaurants & Signature Events has become a household name for top quality food and service in Chicago. Phil Stefani now owns and operates over fifteen restaurants and private event venues including: Tuscany, Riva, Crystal Gardens, Chango Loco, Navy Pier Beer Garden, Castaways, The Grand Ballroom at Navy Pier, Phil Stefani's 437 Rush, Phil Stefani Signature Events and Tavern on Rush. Additionally, Phil has a license agreement for his Stefani Tuscany Café concept at Midway and O'Hare airports.
The Navy Pier establishments are a large part of the Phil Stefani Restaurant Group. In 1995, Navy Pier was completely renovated. Since then, Phil Stefani has opened Riva (15,000 sq. ft. Seafood and Steak Restaurant), the Beer Garden (open May through October), The Crystal Garden Ballroom (30,000 sq. ft., Café during the summer and banquets year round, accommodating 800 people for a sit down dinner or 1500 people for a cocktail party), and The Grand Ballroom at Navy Pier (which can accommodate 1200 people for a sit down dinner and up to 2400 for a cocktail reception). All of these venues are located on Navy Pier, Chicago's historical landmark and a destination spot for people of all ages.
Phil Stefani, his staff, and chefs have taken frequent trips to Italy including a visit to his home in Tuscany, which has enabled the team to sample wines and experience the newest recipes in Italian cuisine. Phil's restaurants use only the freshest ingredients as well as manufacture most of the pastas at the group-owned pasta shop. Wood burning brick ovens and grills, rotisseries, and open display kitchens are often characteristics of a Phil Stefani Restaurant. Phil's restaurants have all the components to guarantee every guest the best possible food, service, and all around dining experience.
Throughout the years, Phil Stefani restaurants have continued to maintain a loyal following and have attracted locals, celebrities, politicians, and conventioneers. Former President Bill Clinton has dined at Riva, Phil Stefani's 437 Rush and Tuscany, and continues to dine at Phil Stefani's restaurants on his visits to Chicago. In 1998, Phil catered Hillary Rodham Clinton's 50th birthday party. The restaurants have also served Mayor Daley, Jay Cutler, Barack Obama, Michael Jordan, Vince Vaughn, and many more. On May 6, 1998, President Clinton invited Phil Stefani to a State Dinner in honor of Prime Minister Romano Prodi of Italy, where Phil had the privilege of being an overnight guest at the White House.
Additionally, Phil has been involved with many committees and has held positions on various boards throughout his career. Most notably, he was the Chairman of the Convention and Tourism Bureau for two years. This allowed him to assist with building tourism in Chicago, which is a primary catalyst for many local businesses.
A renowned philanthropist, Phil Stefani dedicates a great deal of his time and money to children's charities. In 1988, Phil formed The Stefani Children's Charities, which donates to several children's charities including Children's Memorial, After School Matters, Misericordia, Maryville Academy, Mercy Boys Home and Cystic Fibrosis. Additionally, Phil Stefani Restaurant & Signature Events Group holds a yearly golf outing to help raise money for many of these children's charities. Over the years, Phil Stefani has raised over $2,000,000 for various children's charities.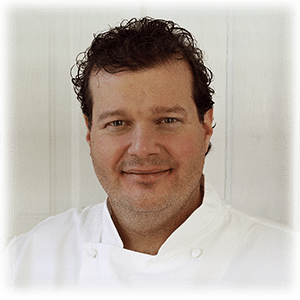 Chef Michael Kornick ~ Legendary Chef
Chef Michael Kornick is a nationally recognized leader in the culinary arts. Kornick works with the freshest seasonal ingredients and stays true to classical cooking techniques. It is his belief that great ingredients speak for themselves.
Michael Kornick graduated in 1982 from the Culinary Institute of America and went on to work with some of the most influential chefs and restaurant operators in the United States, including Barry Wine at New York's legendary The Quilted Giraffe, Gordon Sinclair, of Gordon Restaurant, and Richard Melman at Lettuce Entertain You Enterprises. At the age of 28, Chef Kornick was hired by the Four Seasons Hotel Boston, he was one of the companies youngest Executive Chefs. Kornick was then sought out to develop two successful restaurants–Marche 1993 and Red Light 1997 for KDK Restaurant Group in Chicago. Both restaurants received critical national acclaim, Marche was recognized by Conde Naste Traveler as one of the "Hottest Restaurants in the Country" and Red Light was included in John Mariani's annual survey, "Best New Restaurants of the Year," in Esquire Magazine. In 1998 Kornick, together with his wife Lisa, opened mk, the restaurant. Since opening, the restaurant has been acclaimed by the Chicago Tribune, Chicago Sun Times, and Chicago magazine, all recognizing mk with a three-star review. Condé Nast Traveler selected mk as one of the "Hottest Restaurants in the World," and Esquire chose mk as one of the "Top Restaurants to Open in 1999." Kornick was nominated five consecutive years as Best Chef, Midwest by the James Beard Foundation. Kornick was a co-creator of Nine steakhouse which opened its first location in Chicago in 2000 and continues to thrive in the Palms Hotel in Las Vegas. Kornick oversaw food and beverage operations for 9G in the Palms for over a decade.
In 2009, Michael Kornick partnered with David Morton to open DMK Restaurants, the group that owns 3 DMK Burger Bars, Fish Bar, Ada Street, County Barbecue, DMK Burger & Fish and Henry's Swing Club. Although known primarily for his accomplishments as a chef, Michael Kornick has developed into one of the country's leading restaurateurs. He is highly sought after as an authority on restaurant management and hospitality and is known as a generous mentor to those who have worked under him past and present.
In addition to his professional responsibilities, Michael is very active in the community. He has raised awareness and money annually for Share our Strength, the Chicago Food Depository, Healthy Schools Campaign, Steppenwolf Theater, Perspectives Charter School, Sweet Water Foundation, Children's Oncology services Inc., and many other worthy organizations. Chef Kornick lives in Evanston, Illinois with his wife and business partner Lisa and their children.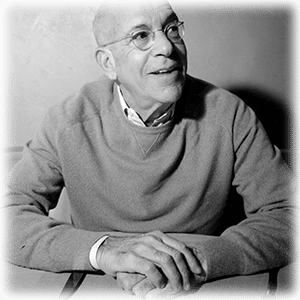 Larry Levy ~ Industry Legend
Larry Levy is a Founder and a Managing Partner of Levy Family Partners, a family investment office that oversees a broad portfolio of public and private investments, with an emphasis on hospitality, real estate, and technology companies. Larry is also Co-Founder and Chairman Emeritus of the Chicago-based Levy Restaurants as well as Chairman and Chief Executive Officer of his real estate development company, The Levy Organization.
Levy Restaurants – Founded in 1978, Larry built Levy Restaurants from a single delicatessen in Chicago into an internationally recognized specialized food service organization with the market leading share of high-end sports and entertainment facilities throughout North America and Europe and a network of acclaimed restaurants. Under Larry's stewardship, Levy Restaurants pioneered the concept of premium dining in sports and entertainment venues. From its initial start of catering the skyboxes at the Chicago White Sox's stadium in 1982, the company has grown to become a full food service provider to 79 sports and entertainment locations across the globe including convention facilities, music/performance venues, stadiums and arenas for all major sports leagues. Throughout the company's 35 year history, Levy Restaurants has hosted and continues to cater marquee events such as the Kentucky Derby, Major League Baseball's World Series, the All-Star Games of MLB, NHL & NBA, NFL's Super Bowl, the GRAMMY Awards and the U.S. Open Tennis Tournament. Levy Restaurants also owns and operates a number of award-winning restaurants including Spiaggia and Bar Toma in Chicago, and Fulton's Crab House and Portobello Yacht Club in Walt Disney World. Larry's commitment to excellence, creativity and a passion for quality in each of the business groups has made Levy Restaurants one of the fastest growing foodservice companies in America. Larry sold his remaining interests in Levy Restaurants to the Compass Group of London in 2006 and he remains Chairman Emeritus.
Real Estate – Larry's vision for real estate has guided many major real estate projects in the last three decades. Throughout his career, Larry has been a partner in more than 50 office, industrial, hotel and residential developments and has made real estate acquisitions in multiple US cities, the Caribbean and Mexico including: One Magnificent Mile, Woodfield Lake Office Campus, Waterfall Glen Office Park, Chicago Mercantile Exchange Center, One South Dearborn and Butterfield Center for Business. LFP, in partnership with Hines, is Managing Partner for River Point, a 1.1 million square foot mixed use development overlooking the Chicago River, the first new construction office building to break ground in Chicago since 2008.
Levy Family Partners – Larry formed Levy Family Partners as the vehicle for investing his four children's portion of the proceeds from his sale of Levy Restaurants. With the assistance and expertise of a superb professional staff and world-class partners, Larry and two of his sons manage LFP's portfolio of operating businesses and other investments. LFP has developed, owned and operated numerous restaurants, including Pollo Campero restaurants in Illinois and Florida, Bodie's All American, and Babycakes NYC in Walt Disney World, and Lorenzo in Miami Beach. LFP also owns significant stakes in the Esperanza Resort in Cabo San Lucas, Mexico, and the Redbury South Beach hotel in Miami Beach. In May 2013, an LFP affiliate announced a new strategic relationship with Blaze Pizza, a fast fired custom built pizza concept focused on affordable high-quality food. Along with several celebrity partners, the company plans to open 25 Blaze Pizza outlets in Chicago and Miami over the next four years and hold a stake in the franchisor parent. Beyond the hotel and restaurant space, LFP has significant interests in several real estate companies that own and develop office, residential, and industrial buildings across the United States. The private equity holdings of LFP and the Levy family members include investments in a diverse set of companies, including Cleversafe, Home Depot Supply, Popchips, Nest, Digital Menu Box, Retrofit, Swipesense, Delhi Stock Exchange, Lakeview Investment Group, and Organic Life Holdings.
Awards and Recognition -Larry has been recognized by his industry and peers with numerous awards including: the 1999 IFMA Gold Plate Award as Restaurateur of the Year in the United States as well as the Ivy Award, the restaurant industry's Academy Award, for Spiaggia, Bistro 110, and Levy Restaurants received the first Ivy Award ever given to a sports and entertainment foodservice company. Larry was awarded the prestigious Northwestern University Alumni Award in 1982, the Kellogg School's Shaffner Award in 2003. Larry and his wife, Carol, created and endowed the Levy Institute of Entrepreneurial Practice and the Levy Social Entrepreneur Lab at Kellogg Graduate School of Management at Northwestern University. Most recently, Sports Business Journal included Larry in its ranking of the "20 Most Influential People in Sports Facilities." Larry received Ernst & Young's Master Entrepreneur of the Year Award for Illinois.
Boards – Larry remains active in the community and continues to serve on many civic, corporate and charitable Boards. Larry is a member of the Board of Advisors of Northwestern's Kellogg Graduate School of Management, a Trustee of Northwestern University, a life Trustee of the Lincoln Park Zoo, a trustee of the Art Institute of Chicago and Northwestern Memorial Hospital Foundation. Larry previously served as the Chairman of the Chicago Chapter of the Young Presidents Organization and the Rhodes Scholarship Selection Committee for 6 years, later acting as its chairman.
Larry received his B.S. and M.B.A. at Northwestern University.
---
2013 Chef's Hall Of Fame Inductees
---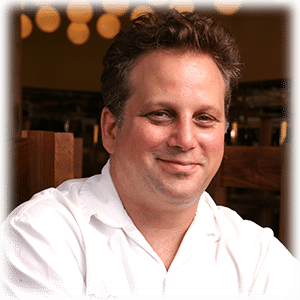 2013 Chef of the Year – Paul Kahan, Blackbird, avec, The Publican
Executive Chef/Partner Paul Kahan has become the nationally recognizable face for a new guard of Chicago chefs. Paul Kahan, the South Side-born and Skokie-raised chef behind some of Chicago's most celebrated restaurants, was named America's outstanding chef 2013 by the James Beard Foundation. Chef Kahan has become the nationally recognizable face for a new guard of Chicago chefs. With an ever-growing list of international accolades for Blackbird, The Publican and avec, Kahan also was honored by his selection as a James Beard nominee for Outstanding Chef in 2007 and winner of James Beard Best Chef of the Midwest in 2004. Passionately seasonal, unconventionally creative and dedicated to the inspiration of classical cuisine, Kahan has earned the praise of many who claim him to be one of America's most influential working chefs.
"I grew up around food," Kahan said. "My father owned a delicatessen and a smokehouse in Chicago. When I wanted to make a buck, I would help my dad take the fish out of the brine, hang them on the racks and wheel them into the smokehouse."
After a brief post-college stint as a computer scientist, Kahan took a job in the kitchen of Erwin Drechsler's Metropolis, where Kahan quickly realized his own true calling. Throughout his 15-year apprenticeship and advancement in Drechsler's kitchens at Metropolis and erwin, Kahan developed his own relationships with Midwestern farmers and integrated many of their offerings into dishes that he created for those restaurants, and later for award-winning Chef Rick Bayless at Topolobampo.
In 1999, shortly after Blackbird opened, Food & Wine placed Kahan on its Best New Chefs list, recognizing his highly individual approach to cooking and the talent that Chicago diners have celebrated for years. Years of accolades and awards followed until, in 2007, Kahan was honored with a nomination for James Beard Outstanding Chef, an amazing achievement for a chef from a small restaurant without a cookbook or TV show to promote his name nationally. He earned his nomination by working five days a week in the kitchen with "his guys," commuting year-round on his bicycle.
2013 Pastry Chef of the Year – Alain Roby
Chef Alain Roby studied and learned his culinary art in Paris from the world famous Pastry Chef Lenotre and is a Certified Master Chef of Pastry & Sugar Artistry. He also has been named as a permanent committee member of the exclusive Societe D'Escofier Chicago and has traveled all over the world. In his travels, he has served as the Private Pastry Chef to the Shah of Iran and has worked in London, Tokyo, New York and finally Chicago. Roby has served as the Private Pastry Chef for the Admiral of the Joan of Arc – the flagship of the French Navy.
In addition, he was a featured chef promoting classic All-American desserts on the culinary crossing of the Queen Elizabeth II from South Hampton, England to New York. Chef Roby has won more than 20 prestigious culinary awards including, The Grand Prize Gold Medal of Paris offered by the French First Minister Medaille Des nautes) and the Best of Show by the National Restaurant Association Culinary Salon 1988, in Chicago. At the National Pastry Team Championships in 2001 in Beaver Creek and in 2005 in Phoenix, Chef Roby's team proved they were among the country's finest pastry artists, as they impressed the judges with their themed array of pastry creations, including impressive sugar showpieces created by Chef Roby. Chef Roby's team was awarded the Bronze Medal both years.
Chef Roby has been featured in numerous acclaimed newspaper and magazine publications, including Food & Wine, Gourmet, Pastry Art & Design, Chocolatier, Architectural Digest, Traditional Home and Veranda. Alain also has been featured on The Learning Channel, as well as the Food Network's Extreme Pastry and Sugar Rush shows. He has been in three Food Network Specials: Unwrapped with Mark Summers, Mystery Birthday Cakes, and The World's Tallest Sugar Building. He also has been a judge in some Food Network Challenges. Recently, Alain was the celebrity guest chef on The Martha Stewart Show where he unveiled a 1,250 lb. chocolate devil's food cake! He also served as a celebrity chef during the Celebrity Chef Tour in Chicago.
Chef Roby has served as the head pastry chef at the NFL Commissioner's Super Bowl Party for the past 19 years. Alain's work has been seen all over the world, as The Guinness Book of World Records awarded Chef Roby the World's Tallest Cooked Sugar Building, the World's Tallest Chocolate Sculpture and the World's Longest Candy Cane, in 2013 . His award-winning cooked sugar building was 12 feet 10 inches tall and chocolate sculpture was 20 feet 8 inches tall. These creations took his world visibility to new heights. Chef Roby is the only pastry chef to hold two Guinness World Records. Alain's most recent achievement is the highest honor of his career.
Pastry Art & Design and Chocolatier magazines inducted Chef Roby into their Hall of Fame. This achievement is a prominent recognition of Alain's contributions to the pastry industry.
Chef Alain Roby worked for the Hyatt Regency Chicago for 24 years, most recently as the Senior Corporate Pastry Chef for Hyatt Hotels over-seeing the Pastry Division for all Hyatt Hotels and Resorts. Today, in addition to his role as a consultant within the food, dessert and hospitality industry, he is the creative genius behind Chef Alain Roby's All-Chocolate Kitchen located in downtown Geneva, IL. A portion of all proceeds at the shoppe benefit The Saving tiny Hearts Society, an entirely volunteer-based organization that was formed for the sole purpose of raising funds for congenital heart defect research.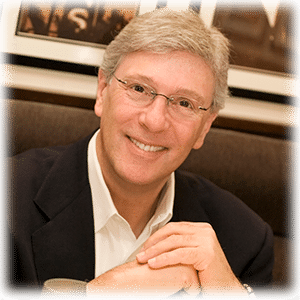 2013 Industry Leader – Richard Melman (Lettuce Entertain You)
Richard Melman is Founder and Chairman of Lettuce Entertain You Enterprises, a Chicago-based corporation that owns over 80 restaurants nationwide.
The restaurant business has been Melman's life work, beginning with his early days in a family owned restaurant, and later as a teenager working in fast food eateries, at a soda fountain, and selling restaurant supplies. After realizing that he wasn't cut out to be a college student, and failing to convince his father that he should be made a partner in the family business, Melman met Jerry A. Orzoff, a man who immediately and unconditionally believed in Melman's ability to create and run restaurants. In 1971 the two opened R.J. Grunts, a hip burger joint that soon became one of the hottest restaurants in Chicago. Here Melman and Orzoff presented food differently and with a sense of humor, creating the youthful and fun restaurant which was a forerunner in the trend towards dining out as entertainment that swept this country in the early '70′s.
Melman and Orzoff continued to develop restaurant concepts together until Orzoff's death in 1981. Through his relationship with Orzoff, Melman formulated a philosophy based on the importance of partners, of sharing responsibilities and profits with them, and of developing and growing together. Today, Melman has 55 working partners, most of whom have come up through the organization.
To operate so many restaurants well, Lettuce has needed to hire, train and develop people, and then keep them happy and focused on excellence. Melman's guiding philosophy is that he is not interested in being the biggest or the richest restaurateur, just in being the best he can be. He places enormous value on the over 6,000 people who work for Lettuce Entertain You Enterprises, and feels tremendous responsibility for their continued success.
Melman's personal life revolves around his family. He and his wife Martha have been married for 34 years and have three children.
2013 Legendary Chef – Chef Hans Aeschbacher
It was a field of strawberries in his native Switzerland that led Hans to his career as one of the world's great chefs. "Most people do not remember exactly when they decided to enter a vocation," he says, "but I do." I was eight years old and everyone in our family had a choice of chores. Mine was to go out into the field and pick strawberries for my mother to put into jars for the winter. When I had picked as many as she could use, I gathered more to sell in town. One day, I found myself at the door of the Hotel Baren, a magnificent resort in the small Swiss town of Twann, when it began to rain very hard. Mother Hubler, who was in charge of the cooking, invited me in and fed me in her huge kitchen. To repay her kindness, I cleaned a sixteen-pound Walleye pike and my eagerness must have impressed her because she let me come back on Sundays to help the pastry chef. Later, I apprenticed at the hotel for three years."
Hans received his degree in cooking from the Gewebeschule in Biel, Switzerland, and took an advanced degree in business and the Hotel Fachschule in Bern. Afterwards, he cooked at the Compleat Angler in Marlow, Buckinghamshire, England, at the Hotel Eden Arosa Limmathof in Baden, and the Rathaus in Biel. He served his mandatory military service as the head chef for the Swiss Army.
After Hans arrived in Los Angeles, he cooked at the Century Plaza and the Forum, and then went to Chicago where he was Chef de Cuisine at La Chiminee before working for eleven years at Lawry's Prime Rib. Later, he started a business of his own, Chef Hans' Restaurant and Lounge, Inc., where he supervised a kitchen staff of fifteen.
Hans returned to Los Angeles to run Lawry's California Center before the Wirtz family brought him to return to Chicago as executive chef of the Chicago Stadium and the United Center. Hans also served as executive chef at the Ridgemoor Country Club and as a consultant for the Edelweiss Restaurant before joining Smith & Wollensky in 1998.
Chef Hans is now currently doing consulting and lending his vast knowledge to other establishments. Some of the restaurants you may have seen him in most recently are Benny's Chop House, Volare West, and Chicago Cut Steakhouse with 2 promotions in Taipei. Just the other day you could have found Chef Hans doing consulting in Boston.
"I love my work," Hans says. "It has allowed me to travel the world and meet wonderful and interesting people. Cooking is one of the finest and oldest careers a man can have, but I also view it as an expression of love and friendship. I hope I can always express myself through my food."
2013 Legendary Chef – The Late Jean Banchet
Jean Banchet first came to the attention of Great Chefs in the early 80s, when the call went out for nominations for chefs to be taped in Chicago. Over and over, nominations came back with Jean Banchet, then at his Le Francais restaurant in Wheeling, Illinois, on the list.
Jean Banchet was taped at Le Francais, and again when Great Chefs taped in Atlanta where he had opened La Riviera. La Riviera is closed now; Jean Banchet headed back to Chicago at Le Francais, as exceptional as ever. Now retired and claiming to relax, he´s still a force in the culinary world.
Years ago Jean Banchet´s picture beamed from the cover of Bon Appetit, which proclaimed his Le Francais '"America´s Best Restaurant.'" Surrounding the framed magazine cover, on the wall of Le Francais, were the awards supporting the assertion: Mobil Travel Guide 5-Star awards, a gold plate from Cartier´s Fine Dining program, books of press clippings. Le Francais originally opened in 1973 with the same standards of excellence for food and service that marked the French restaurants at which Banchet had trained. '"I scream a lot, and I don´t take any excuses if something is not good, but then I take the time to show them exactly how something should be done,'" he said then. He says that he eventually mellowed about the screaming, but he never mellowed about the standards.
Banchet´s training started at the age of 13 in the kitchen of La Pyramide. Although the hours were grueling, after two years he had reached the rank of premier comis, a station just before demi-chef, an incredible accomplishment for someone still in their mid-teens. A fellow apprentice, Paul Bocuse, became a life-long friend, and offered Banchet a position at the restaurant Bocuse had just taken over from his father. What followed was a year at the Hotel de Paris in Monte Carlo, and two years in Algiers where he fulfilled his military service as the chef to General La Roux. At 21, he was asked to command the kitchen at the Sporting Club, a casino in the Knightsbridge section of London. '"After La Pyramide all doors were open, but London was a big step,'" he says. In 1968, he accepted Hugh Hefner´s offer to open the Playboy Club´s resort at Lake Geneva, Wisconsin. Being an executive chef was a far too sedentary job for the energetic Banchet, so he moved to Chicago and opened three restaurants for others before opening his own.
When Banchet left Le Francais in 1989, he consulted, but missed the bustle of the kitchen. He was attracted to Atlanta — where he could ride his motorcycle year-round — and – opened first Ciboulette (with Tom Coohill) and then, in 1996, La Riviera. La Riviera was a hit in Atlanta, where Great Chefs taped Banchet a the second time. But eventually he decided to close it and move back to Chicago. His return to Le Francais was marked by no less than a full cover photo on the Sunday Chicago Tribune Magazine, his magnetic eyes nearly at the bottom of the cover and Il Est de Retour! splashed across his toque. The extensive story inside, '"The Toque of the Town,'" by food critic William Rice, notes his return as one of Chicago´s three gastronomic events of 1999.'"
Banchet turned Le Francais over to trusted associates in 2001. Retirement from the kitchen beckoned, perhaps time with grandchildren, perhaps time to fish. And perhaps too, time to still be one of the guiding lights of fine cuisine.
2013 Legendary Chef – The Late Louis Szathamary
Louis Szathmary, described by one writer as "a heavyset man with a generous face and large bushy mustache "(a description that matches the face on the cover of "The Chef's Secret Cook Book") was, surprisingly, a Hungarian who had a doctorate in psychology from the University of Budapest and a master's degree in journalism. Szathmary was born in Hungary on June 2, 1919, reportedly on a freight train while his family fled invading Soviet troops. He learned to cook in the Hungarian army. After service in the Hungarian army during World War II, Szathmary spent time in a succession of German and Soviet prison camps and thereafter was a displaced person confined to the American occupation zone in Austria. He lived in Austria and other Western European countries before coming to the USA in 1951.
A few clues to Szathmary's background appear in the preface to "AMERICA EATS", by Nelson Algren. "AMERICA EATS" was published in 1992 as part of the Iowa Szathmary Arts Series. Szathmary, who knew Algren personally—and purchased the manuscript from him–wrote the introduction to "AMERICA EATS". (Nelson Algren was a fiction writer and the author of "THE MAN WITH THE GOLDEN ARM" which won the first National Book Award. In addition to writing fiction and poetry, Algren also wrote two travel books. "AMERICA EATS" was his only cookbook).
What cookbook collector hasn't heard of the Iowa Szathmary Culinary Arts Series! But, in case you haven't, briefly, Louis Szathmary, in addition to being a chef and the owner of the famed Bakery Restaurant in Chicago for many years, was a cookbook collector. Actually, Szathmary didn't just collect cookbooks—he amassed an enormous collection of rare cookbooks, scarce pamphlets and unique manuscripts spanning five centuries of culinary art. He had a collection of twelve thousand books devoted to what he called "Hungarology" – books about his native country – which were eventually donated to the University of Chicago Joseph Regenstein Library. Ten thousand books of Hungarian literature were donated to Indiana University while a small collection of composer Franz Liszt's letters was given to Boston University.
Johnson & Wales University, the world's largest school devoted to the food and service industry, was the recipient of over 200,000 assorted items, described as a treasure trove of historical artifacts, which filled sixteen trailer trucks used to make the transfer to the school. There were antique kitchen implements, cheese graters, meat grinders, nut crackers, raisin seeders, chocolate molds, books and even menus.
Included in the gift to Johnson & Wales was "a collection within the collection", a presidential autograph archive that included documents dealing in one way or another with food, drink, or entertainment, written or signed by every American chief executive. In George Washington's handwriting is a list of table china he inherited from a relative. A handwritten letter from Mary Todd Lincoln invites a friend from Baltimore to the White House for an evening of relaxation. In a penciled note to his wife, Julia, Ulysses S. Grant asks that two bottles of champagne be sent to the oval office for a reception with congressional leaders. (Szathmary referred to this collection "from George to George", meaning from George Washington to George Bush). His gift to Johnson & Wales has been attracting thousands of visitors since opening to the public—I believe it! I would love to go to Rhode Island just to see the collection!
The autograph collection includes items written by other historic figures, from Napoleon Bonaparte to Charles Dickens, as well as a note from the fourth earl of Sandwich, inventor of the most frequently ordered food item in the world.
If all of this were not mind-boggling enough, in addition, Szathmary donated over 20,000 cookbooks to the University of Iowa Libraries, creating the Szathmary Collection of Culinary Arts. Almost overnight, according to David Schoonover, the library's rare book curator, the institution became a "major research center in the culinary arts". The University of Iowa Press, in conjunction with the University of Iowa Libraries, publishes reprints, new editions, and translations of important cookbooks from the collection of Chef Szathmary. It must have given Chef Szathmary great satisfaction to witness the birth of the Szathmary Culinary Arts Series. Each title presents an unusually interesting rarity from the collection he donated to the institution. One of these published books was "AMERICA EATS", which I have in my own collection.
"In my native Hungary," Szathmary wrote for "AMERICA EATS", "I was raised in a bookish family. From my great-grandfather on my father's side, my forebears were all book collectors, and when I had to leave just hours before the Soviet army arrived in the Transylvania city where I resided and worked in the fall of 1944, I had already inherited and amassed a sizable number of books, mainly on Hungarian literature and other Hungarian subjects…"
However, Szathmary arrived, in his own words, "virtually penniless" in New York in 1951, with only fourteen books in his small wooden trunk.
He appeared to have been fond of telling the story of arriving on our shores with $1.10 in his pocket, one change of underwear, two pairs of socks, one Sunday suit – and fourteen books. (It is worth noting that the 14 books Szathmary treasured most were not donated to any of the universities. The books he carried with him to America included a Bible he received as a child, three books on Mozart and several volumes of Hungarian poetry).
Upon his arrival in America, Szathmary began to collect books. Writes Szathmary, "My first purchase was a book by Ludwig Bemelmans at the Marlboro outlet store at 42nd Street and Broadway, where in 1952 all the remainder books were sold for nineteen cents each." Szathmary confessed that he worked two jobs in the beginning, one during the day and another at night—and spent all the money he made on books. Of his early days in America, Szathmary said that he would spend hours in the Salvation Army basement searching for books, which he purchased for as little as five cents each. He said, "I rummaged through books in bins, on tables outside the door, and amid the garbage the accumulates in the back of used bookshops. I found treasures—valuable items—because I had the time." Later, as time and money improved, he often worked at one job during the day and another in the evening. On the seventh day, he recalled, "I spent all the money I made on books." (A man after my own heart!)
He continued to collect books while at the same time, as his interest in culinary arts and food management grew, he began to collect books in these fields as well.
Szathmary and his wife Sadako Tanino, owned and operated The Bakery Restaurant in Chicago for 26 years. It grossed more than $1 million a year for much of the time he was in business—and this was a restaurant that served only five dinners a week, no lunch, no bar and no "early birds".
Szathmary authored several cookbooks of his own, including "THE CHEF'S SECRET COOK BOOK", "THE CHEF'S NEW SECRET COOK BOOK", "THE BAKERY RESTAURANT COOK BOOK" and "AMERICAN GASTRONOMY". He was advisory editor for a series of 27 cookbooks, in 15 volumes, titled "COOKERY AMERICANA", for which he also provided introductions. (I only have three of the volumes from the series at this time, "MIDWESTERN HOME COOKERY" and "MRS. PORTER'S NEW SOUTHERN COOKERY BOOK", and "COOL, CHILL, AND FREEZE". These are facsimile editions of earlier cookbooks. Szathmary seems to have been utterly dedicated to American cookery and cookbooks.
Szathmary was a prolific writer, and in addition to cookbooks, also wrote poetry. Additionally, he wrote a food column for the Chicago Daily News, and then in the Sun-Times every week for twelve years! Maybe he felt he didn't have enough to do, for after closing the restaurant, he continued to operate Szathmary Associates, a food system design and management consulting business, and he devoted a great deal of time to what he described as "the matter of the books". He also continued to lecture and worked continuously on new projects.
What is particularly intriguing about Szathmary as a chef is, I think, his wide range of expertise. So many of the super chefs today focus on one type of cooking. Szathmary, who could have devoted himself to solely to Hungarian cuisine, seems to have adopted the American potpourri of cookery, which embraces many nationalities. He was famous for his Continental cuisine, in particular his Beef Wellington.
What you may not know about Szathmary is that he developed the first frozen dinners for Stouffer Food Corp. He worked as product development manager for Armour, coming up with new foods and ways to prepare them. Szathmary also designed a kitchen for military field hospitals that could be dropped by parachute and assembled quickly in combat zones.
At The Bakery, Szathmary's restaurant in Chicago, he dominated the dining room with his commanding presence. He'd walk around in rolled up sleeves, wearing an apron, often telling diners in his booming voice, what to order – or to ask them why something was left on a plate. His customers at The Bakery appear to have provided the inspiration for "THE CHEF'S SECRET COOK BOOK". In the introduction, Szathmary said he gave recipes to ladies who visited his restaurant. Apparently, they often accused him of leaving something out!
Szathmary wrote, "When I tell the ladies that I am able to give them everything except my long years of experience, they still look suspicious. So once again I launch into my best explanation, an old record played over and over again, which goes something like this: If you go to a concert and listen to Arthur Rubinstein playing the MEPHISTO WALTZ of Franz Liszt, and if you go and see him backstage after the performance and ask him for the piano notes, and if through some miracle he gives them to you, and you take them home and sit down at your piano (untouched for years), open up the notes and play the Mephisto Waltz and your husband says 'Darling, it doesn't sound like Arthur Rubenstein—" what do you tell him?
Probably this: Oh, what a selfish artist! He left out something from the notes, I'm sure. Because when I play it, it doesn't sound like when he plays it.
Well, dear ladies," concluded the great chef, "Do you really think Rubenstein left out some of the notes? Or do you think his talent had something to do with it—and his daily practice for years and years and years?
You see, my dear ladies, cooking is just like playing the piano—it needs talent, training and practice."
Szathmary concluded, "The best-kept secret of the good chef is his long training and daily performance. It's not enough to make a dish once and when it's not up to standard, to declare, 'the recipe is no good.'"
Szathmary spearheaded culinary education in Chicago by fostering work study programs with restaurants at vocational and high schools. Students and dining enthusiasts were invited to use the library on the second floor of The Bakery. He shared a passion for travel by assisting first time travelers with their plans to visit Europe and Asia.
Szathmary chose, on his own, to donate the bulk of his collections to various universities and institutions. Aside from Szathmary's incredible generosity, what a wise move to make! Can you think of any better way to make sure the things you love most will be treasured by future generations, people who are certain to love your books as much as you do?
Szathmary explained that he had always bought books for various reasons. 'When you bet on the horse race," he said, "You bet for win, for place, for show. When you buy books, you buy some to read, some to own, and some for reference. You want to possess the books, you want to own them, you want to hold them. Perhaps you even hope that you will read them….'
And after having donated hundreds of thousands of books and documents to these different universities, Szathmary confessed "I am still buying books. It's like getting pregnant after the menopause; it's not supposed to happen."
My all-time favorite Szathmary story is written in an article about obsessed amateurs. Writer Basbanes met Szathmary as the transfer of some 200,000 articles to the warehouses at Johnson & Wales was taking place. Szathmary was overseeing the transfer of his collection. Where, Basbanes asked the great chef, had he stored all this material?
With a twinkle in his hazel-brown eyes, Szathmary said, "My restaurant was very small, just one hundred and seventeen chairs downstairs for the customers to sit. But I owned the whole building, you see, and upstairs there were thirty-one rooms in seventeen apartments. That's where I kept all the books".
For many of us, we recognize in Louis Szathmary a kindred spirit. How to explain to non-collecting people the love of searching, finding, owning treasured books? One can only hope there are lots of books in Heaven. Meanwhile, here on earth, Louis Szathmary has left us with a wondrous legacy.
"SEARS GOURMET COOKING" was published in 1969.
"THE CHEF'S SECRET COOK BOOK" was published in 1972 by Quadrangle Books and is packed with mouth-watering recipes and lots of "Chef's secrets" – tips provided by the master himself. "The Chef's Secret Cook Book" was on the New York Times bestseller list for several years.
"AMERICAN GASTRONOMY" was published in 1974.
"THE CHEF'S NEW SECRET COOKBOOK" was published in 1976 and "THE BAKERY RESTAURANT COOKBOOK" was published in 1981.
Szathmary also edited a fifteen volume collection of historic American cookbooks. One of the volumes in this series is "Cool, Chill and Freeze/A new Approach to Cookery" which I purchased from Alibris.com. This is a reproduction , with introduction and suggested recipes from Louis Szathmary, of recipes from "FLORIDA SALADS" by Frances Barber Harris, originally published in 1926, and Alice Bradley's 'ELECTRIC REFRIGERATOR MENUS AND RECIPES", first published in 1928 (oddly enough, I have both of the originals).
Included in the Iowa Szathmary Culinary Arts Series are "THE CINCINNATI COOKBOOK", "RECEIPTS OF PASTRY AND COOKERY FOR THE USE OF HIS SCHOLARS", "THE KHWAN NIAMUT OR NAWAB'S DOMESTIC COOKERY" (originally published in 1839 in Calcutta for European colonials living in India), "P.E.O. COOK BOOK" and the previously mentioned "AMERICA EATS" by Nelson Algren.
Since embarking on the life of Louis Szathmary, I have purchased three of his cookbooks from Alibris.Com on the Internet – they have a great listing! The most recent to arrive is a copy of "The Bakery Restaurant Cookbook" which I was delighted to discover is autographed by the great chef—who was something of an artist, too! (Why am I not surprised?). His 'autograph' is the face of a chef, wearing a white chef's hat.
Louis Szathmary was a member of the United States Academy of Chefs, the Chef de Cuisine Association of Chicago, and the Executive Chefs' Association of Illinois. In 1974, he was awarded the coveted titled of Outstanding Culinarian by the Culinary Institute of America, and in 1977, he was elected Man of the Year by the Penn State Hotel and Restaurant Society. He was considered by many to be the "homemakers best friend", a master chef who willingly shared his secrets of culinary expertise with the world. His cookbooks read in a friendly, chatty way, making me wish with all my heart I could have known….this super chef! You would be wise to make an effort to add his books—if you don't already own them—to your cookbook collection. Louis Szathmary was, above all, an excellent chef.
Louis Szathmary died in Chicago, after a brief illness, in 1996. He was 77 years old.
Nicholas Basbanes, in his article about Chef Louis for Biblio, described his first meeting with "this delightful, compassionate, brilliant man with the big white mustache", relating "when I asked how it feels to give away books that were such an indelible part of his generous soul, Chef Szathmary responded, "The books I give away now, they stay in my heart, just like all the others. I don't have to see them to love them."
---
2012 Chef's Hall Of Fame Inductees
---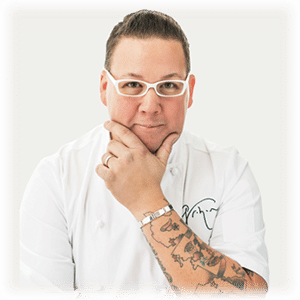 2012 Inductee – Chef Graham Elliot
Among his many accolades, Chef Graham Elliot Bowles of Graham Elliot was name one of Food & Wine's Best New Chefs in 2004 and at age 27 was the youngest four-star chef in any major U.S. city. His cuisine follows the same spontaneous and ingredient-driven cuisine that has garnered three James Beard nominees for [chef Graham Elliot], among numerous other accolades.
Graham Elliot has Founded Chicago's first "bistronomic" restaurant, was named the Best New Chef in 2004 by Food & Wine Magazine., became the youngest four star chef in America at age 27, was 33 years old while filming the first season of 'Masterchef', became the official chef of the Lollapalooza music festival and has recently competed on Bravo's 'Top Chef Masters.'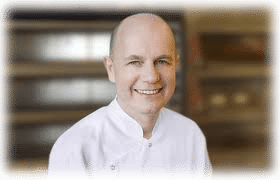 2012 Inductee – Pastry Chef Jacquy Pfeiffer
Chef Jacquy Pfeiffer fell in love with pastries as a kid in his parents' bakery in Alsace, France, playing with dough and making creations in their brick ovens. Jacquy completed an apprenticeship at the famous Jean Clauss' Pastry Shop in Strasbourg, France. His career in pastries has taken him all over the world, on land and sea. One of his most challenging feats was the year he spent on the Indian Ocean in the French Navy. He honed his craft and learned to be very creative with limited equipment and ingredients.
His talents opened many doors and added many world-renowned families and establishments to his resume, establishing him as a leading figure in the art of pastry. Throughout his career, he has served and created desserts for numerous celebrities and public figures, from the Royal Family of Saudi Arabia and Michael Jordan, to Michael Jackson and Oprah Winfrey.
Teaching and consulting in prominent hotels and pastry shops worldwide is what brought Chef Pfeiffer to the United States where he saw a need for trained professionals in the pastry world. In 1995, he co-founded The French Pastry School with Chef Sébastien Canonne, M.O.F. The first year, they had 12 students. Today, the school is considered one of the leading pastry institutions in the world with more than 800 students annually. The students are prepared to pursue a career in pastry after learning to use the finest ingredients and equipment and receiving intensive hands-on instruction from internationally acclaimed master pastry chefs.
Throughout the years, Chef Pfeiffer has been recognized for many notable achievements and recognized with many awards. Some of those include:
1996 & 1997 – Named one of the Top Ten Pastry Chefs in America by Chocolatier and Pastry Art & Design Magazines
2004 – Pastry Chef of the Year at the World Pastry Forum
2005 – Celebrity Pastry Chef of the Year at the Jean Banchet Awards
2009 – Featured in the "Kings of Pastry" documentary
2010 – Awarded the Medallion of Excellence for superior service to the foodservice education industry from the Foodservice Educators Network International
2011 – Inducted into the Pastry Hall of Fame by Dessert Professional magazine
2011-2012 – Coached the winning team of the 2011 National Pastry Championship which went on to earn First Place in Dégustation and Second Place overall for Team USA in the 2012 World Pastry Championship
---
2011 Chef's Hall Of Fame Inductee
---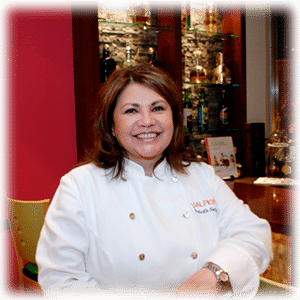 2011 Inductee – Chef Priscila Satkoff
Hailing from Colonia San Angel, Mexico City, Chef Priscila Satkoff grew up in a place where the culture of food and entertaining was a staple in and of itself. It was because of her family, and the characters and appetites that come with it that Chef Satkoff first fell in love with the lush simplicity that is great cooking. As a child often was the time she could be found alongside her mother and grandmother, preparing meals for the family, absorbing cooking techniques and their unique flair for entertaining; many of these very same recipes can be found in use at her award winning restaurant, Salpicón, even today.
Chef Satkoff, upon earning a degree in Art History from the University of Mexico (UNAM) and while prolifically studying for her master's degree, met her soon-to-be husband Vincent Satkoff while on vacation in Cozumel. Chef Satkoff soon found her way to Chicago, where she continued her master's studies while working at Frontera Grill and Topolobampo with Chef Rick Bayless —still, Chef Satkoff found herself longing nostalgic about those days back home in her Mother's and Grandmother's kitchens, watching her family devour those authentic and creative meals. This longing soon got the best of her and in1995 Chef Satkoff found herself opening a restaurant of her own, working alongside her husband at the award-winning Salpicón, in Chicago.
Chef Satkoff's passion and unique culinary fingerprint has since paid off with countless accolades from the Chicago Tribune, USA Today, TV Food Network, Chicago Sun-Times, as well as being named "Chef to Watch" and "Rising Star Chef" by the Chicago Tribune and Chicago Sun-Times, and co-hosting the TV Food Network's show "Melting Pot." Over the years Chef Satkoff's star has continued to shine from publishing The Salpicón Cookbook to being named "One of the Top Chefs of Mexico" by Larousse Gastronomique. Most recently, September 2011 saw the induction of Chef Satkoff into the Chicago Culinary Museum's 'Chefs Hall of Fame'. In honor of her induction, Mayor Rahm Emanuel proclaimed September 29, 2011 as "Chef Priscila Satkoff Day".,
---
2010 Chef's Hall Of Fame Inductee
---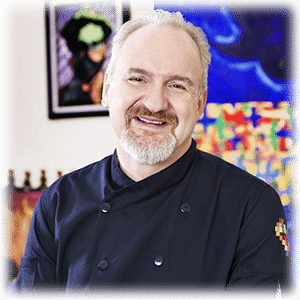 2010 Inductee – Chef Art Smith
Chef Art Smith is the Executive Chef and Co-Owner of Table Fifty-Two in Chicago's Gold Coast, as well as Art and Soul Restaurants.
Overseeing all aspects of the restaurant, Chef Art is the soul of Art and Soul. "I grew up in a small southern town and my cuisine is certainly a reflection of my upbringing. I look forward to offering our guests a little bit of our heart and soul in all of our dishes," said Chef Art.
Smith has published two cookbooks, Back to the Table and Kitchen Life, about home cooking and family life. He edits a monthly article on Oprah.com and contributes articles to O, The Oprah Magazine.
Smith founded the non-profit charity Common Threads, which focuses on teaching children about different cultures through food and art. Common Threads has served over 750 children and served 2,000 healthy meals to children in 2006. He serves on the board of directors of "Kids Café", a nutrition program, for children in Minneapolis. Smith owns and runs a highly successful restaurant in Chicago called TABLE fifty-two as well as Art and Soul in Washington, D.C.[5][6] In 2009, Smith raised $10,000 for Common Threads as a participant on the television show Top Chef Masters, Season 1.
---
2009 Chef's Hall Of Fame Inductee
---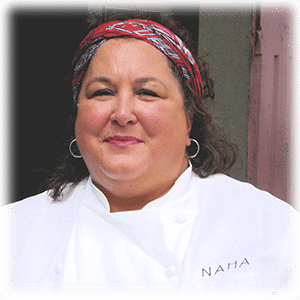 2009 Inductee – Chef Carrie Nahabedian "The Heart of Chicago" Chef/Proprietor, NAHA
At 17 when most of her friends were laying on the beach and hanging at the mall, Carrie Nahabedian was chopping and dicing as a cook for Chicago's Ritz Carlton Hotel. Carrie is a Chicago native who credits her passion for cooking to strong Armenian roots and a family that enjoyed good food.
A three-year apprenticeship at the Ritz affirmed Carrie's love for food and launched her career in fine dining. Eager for new experiences, her next stop was the glitz and glamor of Atlantic City, where she opened Resorts International Hotel and Casino, the city's first casino, as assistant chef of the garde manger.
The young chef returned to her hometown of Chicago to further her career in the city's top kitchens. She first joined the city's famed Le Perroquet, which had introduced nouvelle cuisine to America and was ranked one of the country's top five restaurants. From there, Carrie set out on an extensive culinary tour of Europe and the Mediterranean, after which she returned to Chicago for the great honor of becoming the first woman to cook at Le Francais. It was here that Carrie worked under the supervision of Chef/Proprietor Jean Banchet, who is credited with single-handedly bringing world-class cuisine to Chicago and for operating one of the finest restaurants in the country.
An entrepreneur at heart, Carrie then joined Chef Norman Van Aken to open and design the regional American menu for Sinclair's in Lake Forest, Illinois, a dapper restaurant owned by stylish restauranteur Gordon Sinclair. It was there that Carrie also worked side-by-side with young Chicago chefs Suzy Crofton and Charlie Trotter. Further appointments followed for Carrie in Chicago; first at Jovan, then as Chef de Cuisine at La Tour at the luxury Park Hyatt Hotel and, in 1989, the Four Seasons Hotel. Carrie served as opening Executive Sous Chef of the Four Seasons Chicago property and helped develop the theme for the hotel's award-winning Seasons Restaurant, which featured regional American cuisine. After two years, Carrie was promoted to acting Executive Chef of the entire Chicago operation. Venturing west, Carrie then became Executive Chef of the Four Seasons Biltmore, Santa Barbara, a luxury resort in the heart of the California Riviera. The southern California lifestyle and its similarities to the French Riviera were a great influence in her cooking. "I created food that reflected the sun, water, mountains and climate of the area, and used the tremendous variety of ingredients found in this rich, lush landscape, " says Nahabedian.
---
2008 Chef's Hall Of Fame Inductee
---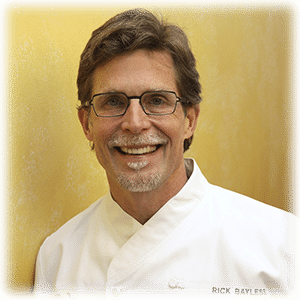 2008 Inductee – Rick Bayless
Rick is fourth generation in an Oklahoma family of restaurateurs and grocers. From 1980 to 1986, after studying Spanish and Latin American Studies as an undergraduate and doing doctoral work in Anthropological Linguistics at the University of Michigan, Rick lived in Mexico with his wife, Deann, writing his now-classic Authentic Mexican: Regional Cooking From The Heart of Mexico (William Morrow, 1987).
In 1987, Rick having moved to Chicago, opened the hugely successful Frontera Grill, which specializes in contemporary regional Mexican cooking. Still today it remains one of Chicago's hottest dining spots.
In 1988, Food & Wine Magazine selected Rick as "Best New Chef of The Year," and in 1991, he won a James Beard Award for "Best American Chef: Midwest." In 1995, he won another James Beard Award for "National Chef of the Year" as well as an award for "Chef of the Year" from the International Association of Culinary Professionals (IACP). In 1998, the Beard Foundation honored Rick as "Humanitarian of the Year." In 2002, Bon Appétit honored him with the "Cooking Teacher of the Year Award".
In 1996, Rick began the prepared food line of salsas, chips, and grilling rubs under the Frontera Foods label. Frontera Foods went on to open Frontera Fresco—a food kiosk in the historic Marshall Fields (now Macy's) building in 2005 in Chicago.
Rick is a restaurant consultant, teaches authentic Mexican cooking throughout the United States (he is a visiting staff member at the Culinary Institute of America), and leads cooking and cultural tours to Mexico.
---
2007 Chef's Hall Of Fame Inductee
---
2007 Inductee – Jimmy Bannos
Jimmy Bannos, a third-generation restaurateur, worked at his parents' diner when he was growing up between the age of 9 and 20. After receiving his formal culinary education at Washburne Trade School, Bannos became infatuated with Crescent City cooking in the early 1980s and worked with famous New Orleans chefs, such as Paul Prudhomme at K-Paul's, Frank Brigtsen and Emeril Lagasse.
Bannos' bustling New Orleans-style Heaven on Seven restaurants have been one of the most popular eateries in Chicago for 27 years. Serving a highly personalized interpretation of New Orleans and Southern cooking, Bannos has smartly reinvented his food and his restaurant over the years to keep his concept fresh and vibrant.
Today, he marries Latin, South American, Asian and Western European methods with New Orleans techniques and ingredients. A collector of modern and antique cookbooks, Bannos entered the publishing world himself with The Heaven on Seven Cookbook: Where It's Mardi Gras All The Time! and Big Easy Cocktails, Jazzy Drinks and Savory Bites.
They invite food lovers into his kitchen and share some of his favorite down-home recipes.
What separates Bannos from the rest is his ability to season aggressively without overpowering the palate. While he uses cayenne-spiked seasoning blends and red chili pepper sauces, he also incorporates milder, well-rounded seasoning agents. The result is a complex layering of flavors that is consistent with New Orleans cooking principles, while bringing the region's food into the 21st century. Jimmy resides with his wife Annamarie in Park Ridge, Illinois.
---
2006 Chef's Hall Of Fame Inductee
---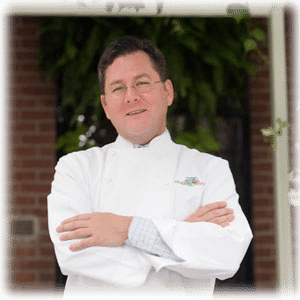 2006 Inductee – The Late Charlie Trotter
Charlie Trotter's is regarded as one of the finest restaurants in the world. For nearly 20 years, the restaurant has dedicated itself to excellence in the culinary arts. Not willing to ride on its laurels, Charlie Trotter is continuously forging new directions and has been instrumental in establishing new standards for fine dining worldwide.
The restaurant is recognized by a variety of prestigious national and international institutions. In 1995 Charlie Trotter's was inducted into the esteemed "Relais & Chateaux" and in 1998 was accepted as a member by "Traditions & Qualite." It has also received Five Stars from the "Mobil Travel Guide," Five Diamonds by "AAA" and ten "James Beard Foundation" awards, including "outstanding Restaurant' (2000) and "Outstanding Chef" (1999), "Wine Spectator" named the restaurant "The Best Restaurant in the World for Wine & Food" (1998) and "America's Best Restaurant" (2000), Chef Trotter is the author of 11 cookbooks, subject of two management books, and is the host of the nationally aired, award winning PBS cooking series, "The Kitchen Sessions with Charlie Trotter."
In 2000, Chef Trotter opened "Trotter's To Go," a take-out gourmet retail shop in the Lincoln Park neighborhood. He also produces a line of gourmet products under the Charlie Trotter brand name. Chef Trotter has begun to expand his culinary offerings with the addition of two new restaurants: "C" a fine-dining seafood focused restaurant at One & Only Palmilla (Los Cabos, Mexico) opened in February 2004.
Beyond his numerous culinary accolades, Chef Trotter is very involved in philanthropic activities, which include a vast number of national and international charities. Most close to his heart is the "Charlie Trotter Culinary Education Foundation." Since its inception in 1999, Chef Trotter hosts weekly dinners for High School students, as well as underwriting annual fundraising dinners for the foundation. To date, the foundation has raised over $5000,000 to award to individuals seeking careers in the culinary arts.
Chef Trotter recently received an award at the White House from both President Bush and Colin Powell for his work with the Foundation and was named one of only five "heroes" to be honored by Colin Powell's charity, "Americas Promise." In 2004, Chef Trotter was awarded the Humanitarian of the Year award by the International Association of Culinary Professionals for his overall service to the community.